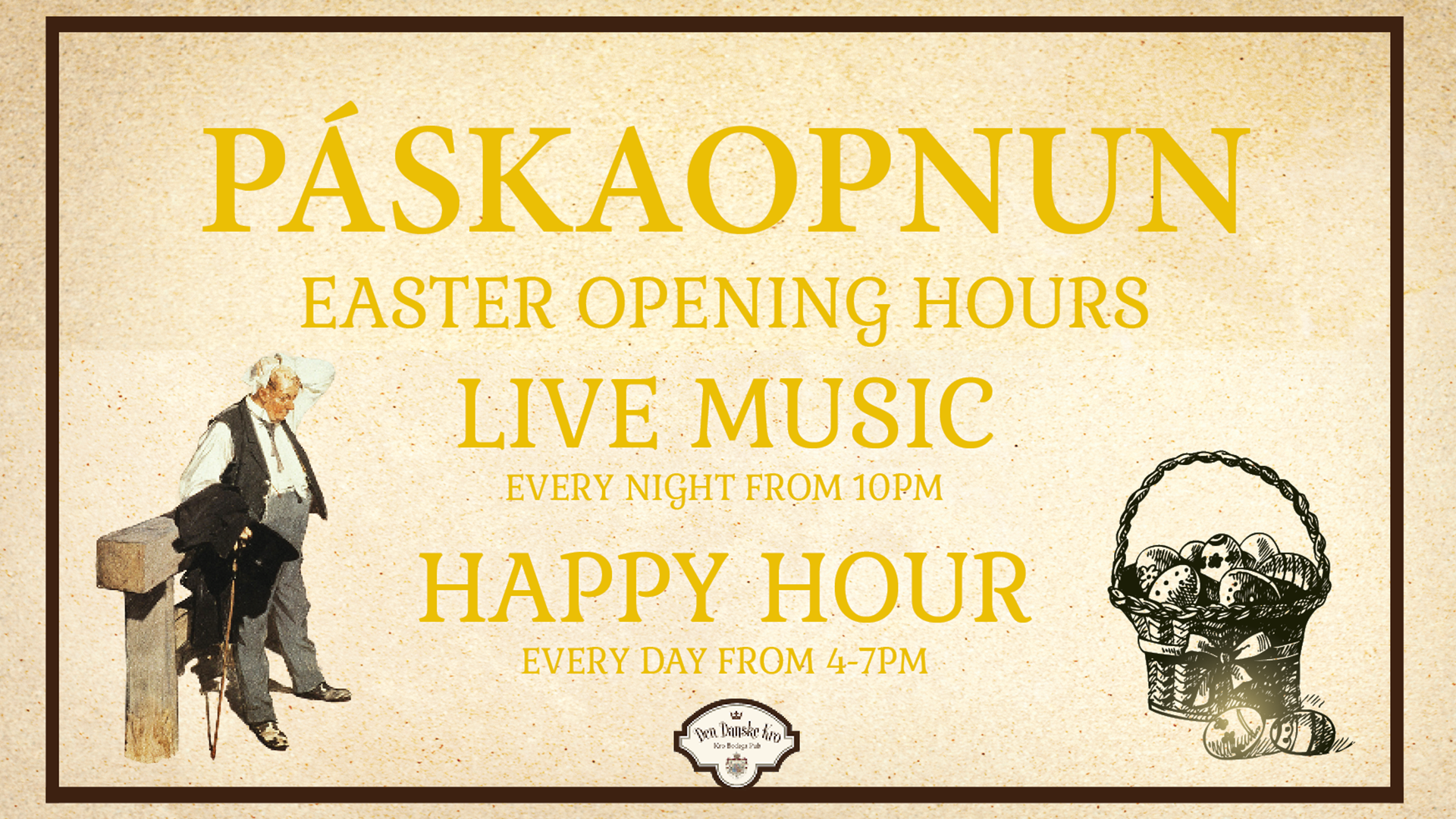 Easter Opening Hours
Den Danske Kro will be open all of Easter. Live music every night from 10PM plus happy hour as usual from 4-7PM.
Den Danske Kro verður opinn alla páskana! Lifandi tónlist öll kvöld og hamingjustund frá kl.16-19. Við minnum svo á að það verður opið lengur tvo miðvikudaga í apríl v/ sumardaginn fyrsta og 1. maí.
During Easter we will make sure you have a great time! Talented Icelandic singers play live music every night.
Fun events & offers every week! Monday evenings from 7PM to 1AM you can play Beer Pong. Cocktail offers every Thursday from open to close. Cocktails from the menu cost 1.600ISK