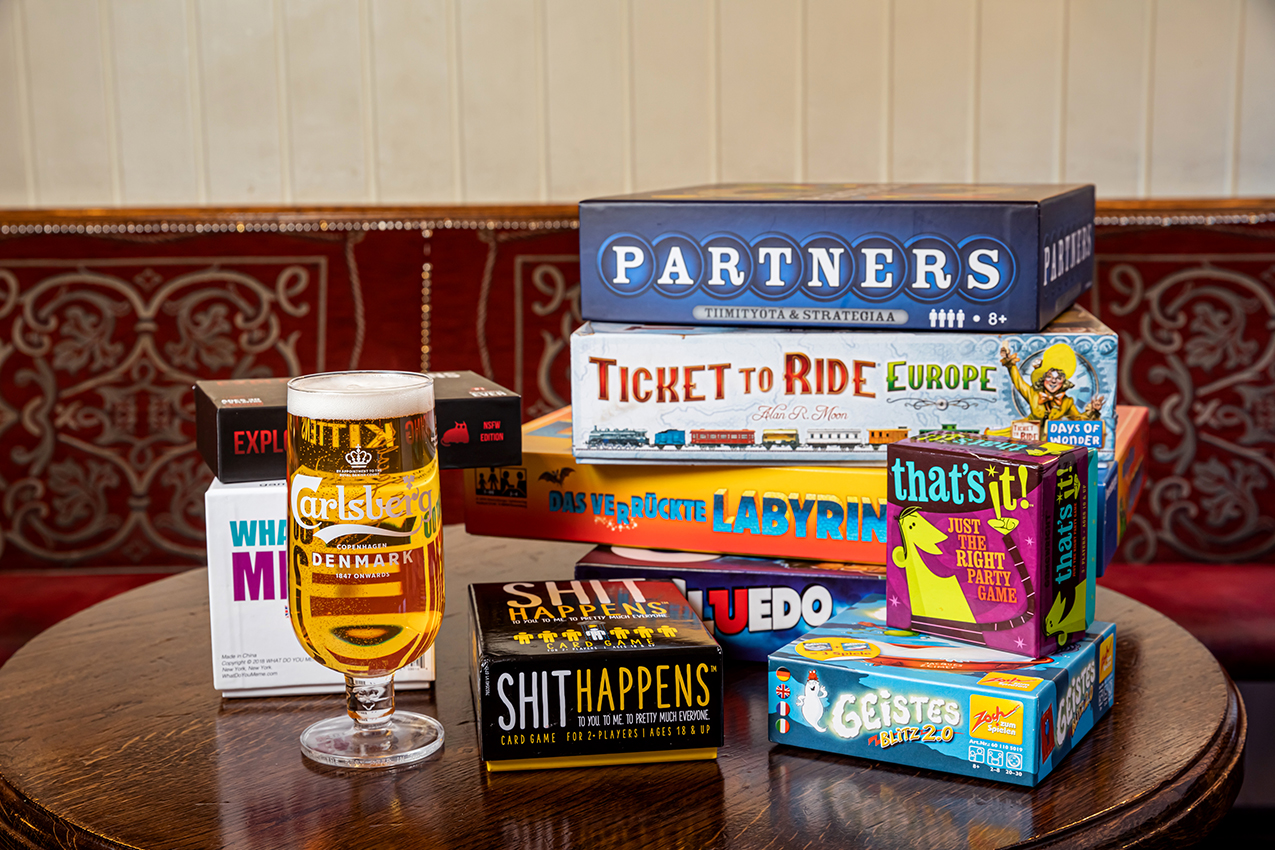 Board Game Nights at Den Danske Kro
Are you in Reykjavik on a weekday? Mondays are board game nights at Den Danske Kro. You can borrow board games from us or bring your own that you want to play with your friends!
Happy Hour between 16-19 pm and discount on Carlsberg draft until closing time! 🍻 Live music every night 🎶
You can play from 12pm to 11pm 🎲 But of course we have the board games available every day for guests to use. Just ask the bartender for a board game of your choice.
We have these selection of board games:
4-Bidden Words
Partners
Ticket to Ride: Europe
Shit Happens
Labyrinth
Cluedo
Codenames
BANG!
Geistes Blitz 2.0
That's it!
Exploding Kittens
Twister
Pit
Halli Galli
Jenga
Snakes & Ladders
Ludo
Uno
Deck of cards
Yatzi
Chess
Dart
Lille Meyer