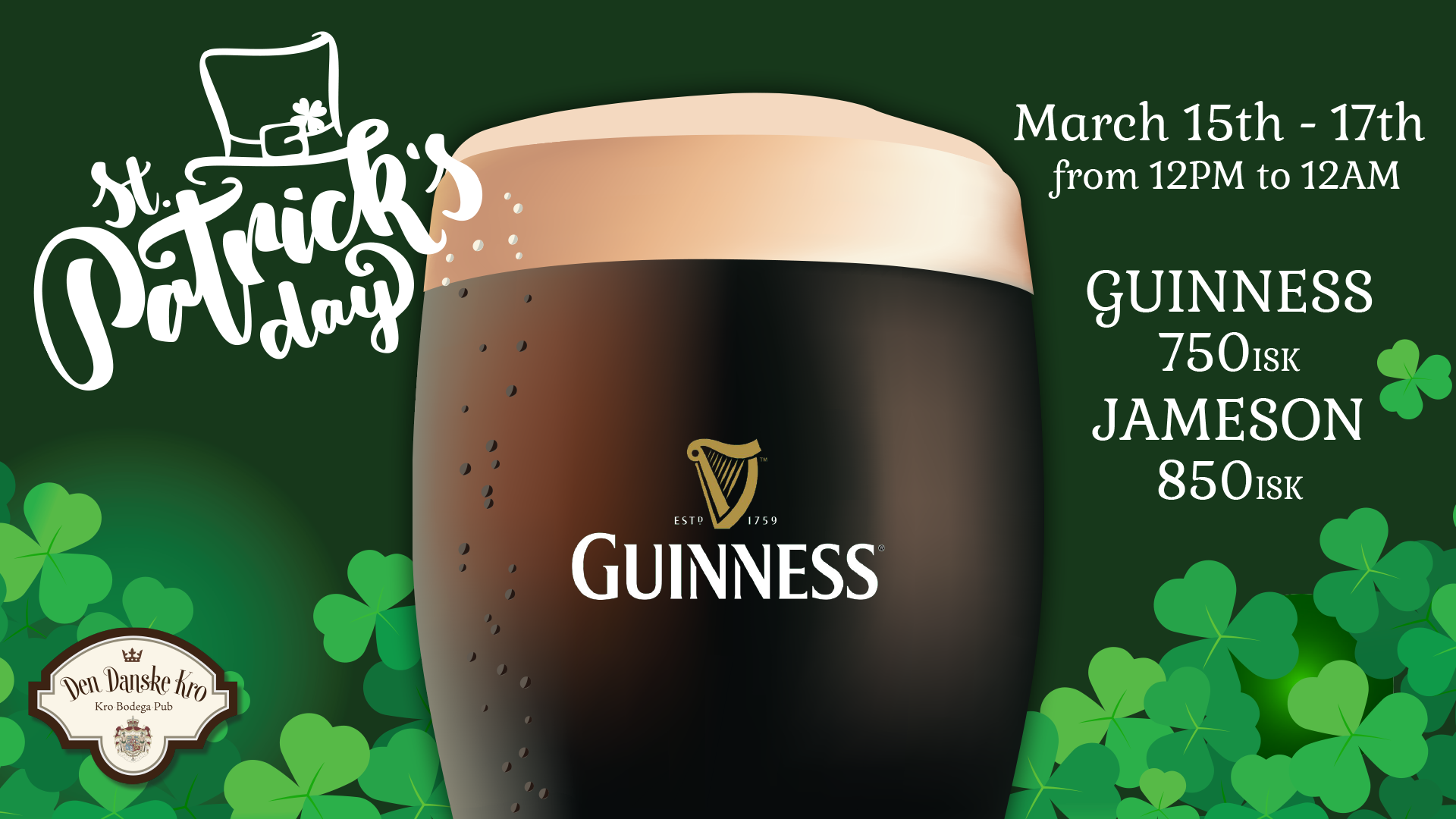 St. Patrick's Day Festivities
We are celebrating St Patrick's Day by serving great offers March 15th to 17th. Guinness 750ISK, Jameson 850ISK, Tuborg Grøn 850ISK and Irish Coffee 1.000ISK.
Reserve the day and celebrate with us at Den Danske Kro. Live music every night and happy hour from 4-7PM.
Dagur Heilags Patreks er sunnudaginn 17.mars nk. Í tilefni þess verður GUINNESS á 750kr og JAMESON á 850kr frá hádegi til miðnættis dagana 15. – 17. mars. Einnig verðum við með Tuborg Grøn á 850kr og írskt kaffi á 1.000kr…. semsagt eðal tilboð!
Á sjálfan dag Heilags Péturs spilar Ellert fyrir gesti frá kl. 22:00 – 01:00. Hamingjustund er að sjálfsögðu alla daga frá kl.16-19.