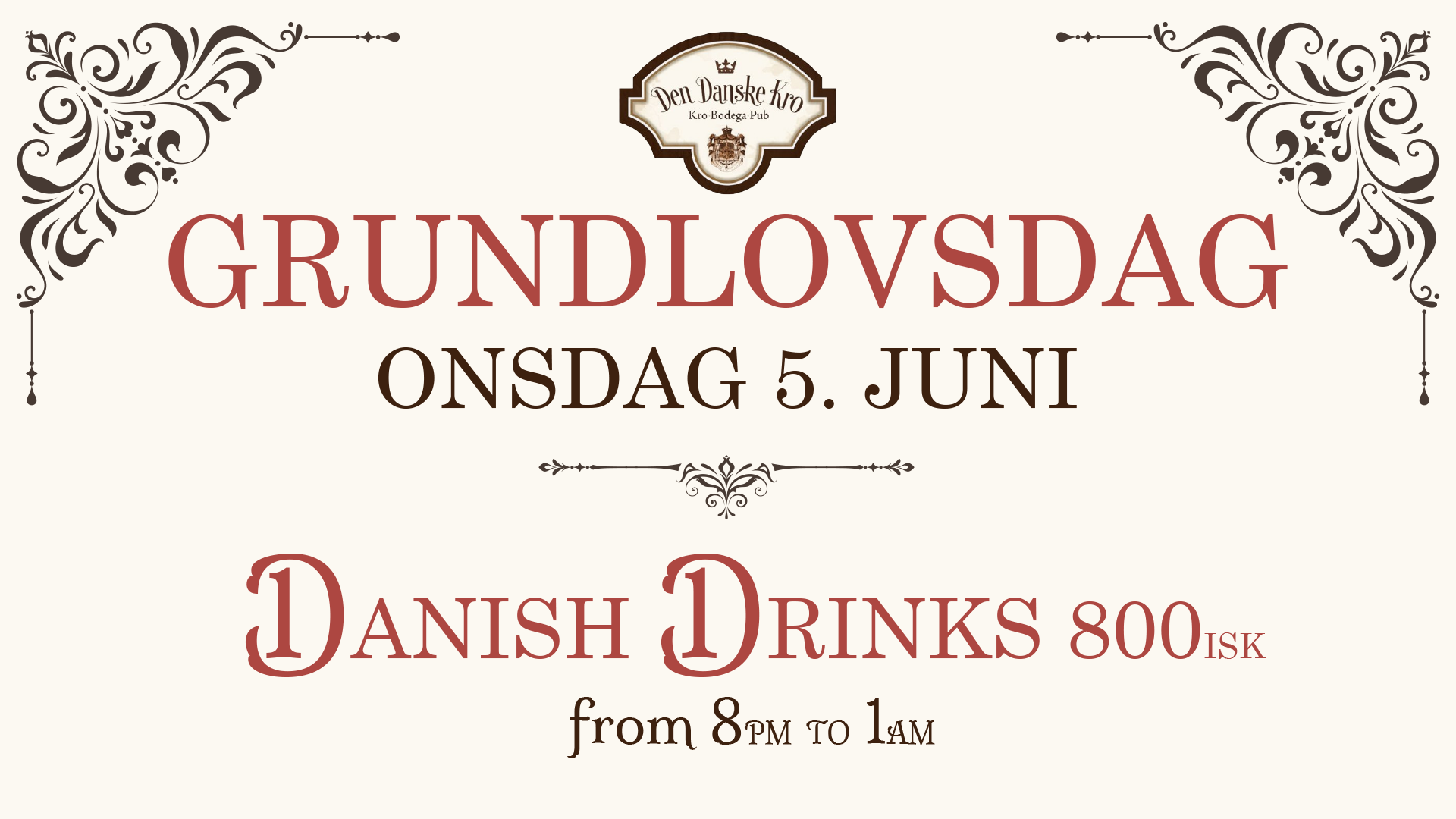 Grundlovsdag på Den Danske Kro
To celebrate the anniversary of the Danish constitution we will offer all Danish products for 800ISK from 8PM to 1AM.
Í tilefni þess að stjórnarskrá Danmerkur var undirrituð þann 5. júní árið 1849 af Frederik VII höldum við GRUNDLOVSDAG hátíðlegan hjá okkur á Den Danske kro.
ALLAR DANSKAR VÖRUR Á 800.-kr frá kl. 20:00 – 01:00.
AKVAVIT
FISK
GAJOL
GAMMEL DANSK
HOT N' SWEET
SUREFISK
SOMERSBY
TUBORG
TUBORG CLASSIC
Að sjálfsögðu er Happy Hour á sínum stað á milli 16:00 & 19:00 og lifandi tónlist frá kl. 22:00 – 01:00. // Happy Hour from 4 pm – 7 pm & Live Music from 10PM to 1AM.