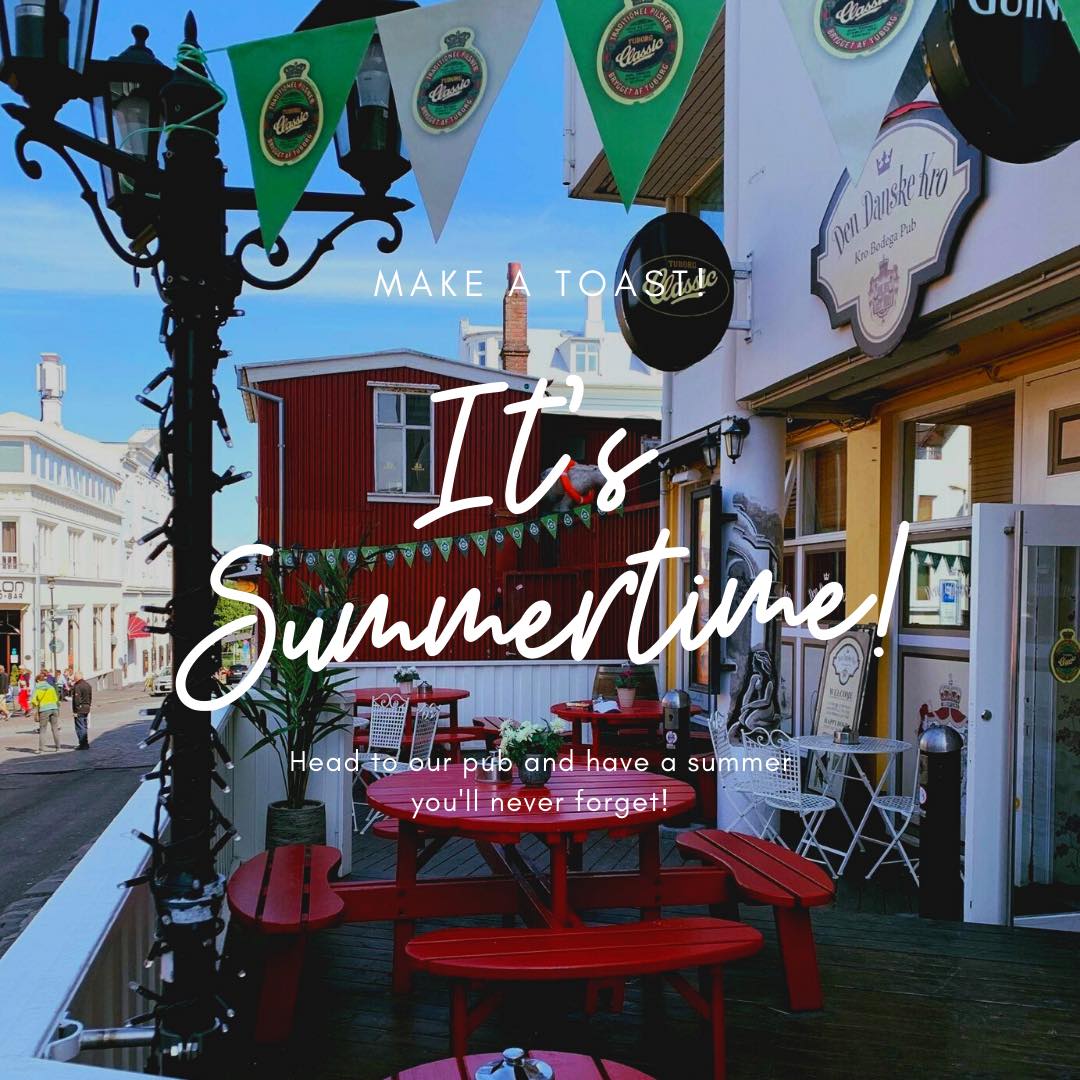 Summer 2020 opening hours
Den Danske Kro er opinn frá kl. 12:00 til 23:00 alla daga. Happy hour frá kl. 16-19 og lifandi tónlist frá kl.21-23.
We are open from 12PM to 11PM untill further notice (because of Covid-19). Happy hour as usual every day from 4-7PM and live music from 9PM to 11PM. Dart board and tons of board games available for guests. Enjoy Reykjavík with us!